Supply chain as starting point for Business Continuity
How vulnerable is a sound business when it is part of the supply chain?
To be able to deal with unexpected situations such as fire or power failure businesses these days are looking more often at continuity of the critical business processes. However, this is not always enough because a business is part of a supply chain and therefore has to deal with a range of suppliers, customers and dependencies.
How vulnerable is a solid business that is exposed to risks in the supply chain?
A business likes to have multiple customers in order to spread the risks, so if one customer leaves it doesn't mean an end to the income stream. Despite this, in practice, less attention is paid to suppliers; however guaranteeing the continuity of the supply chain is essential for the business operation. If a supplier experiences a disaster then it usually affects several businesses. Imagine a business in the supply chain that is unable to supply raw materials due to a technical fault in managing its vehicle fleet. A manufacturer whose production is based on these raw materials is then unable to deliver the end product to the retailers on time, which in turn have empty shelves and disappointed customers.
Analysing the risks
There are several options for analysing risks in the supply chain. If your organisation awards a major contract to a supplier you will most likely have already checked the relevant business information with the Chamber of Commerce and you will have run a credit check. This provides you with a picture of this supplier's current situation but it says nothing about the future. By understanding and continuing to monitor the risks associated with all suppliers you will be aware of developing risks in the supply chain and you will therefore be able to reduce the risk within your own business.
Working together in Business Continuity
It is also possible to work with your most important suppliers with regard to Business Continuity. For example, this may be by jointly undertaking a Business Impact Analysis (BIA) and preparing a Business Continuity Plan (BCP). Each party will have to individually analyse the critical processes within their own organisation, however combined testing of the continuity of these processes by the entire supply chain can be carried out very effectively.
The outcome of this test will map the potential risks so that preventive measures can be taken where necessary.
By evaluating and monitoring the entire supply chain, your business will remain proactive in its business continuity efforts. It means you will be able to implement any measures required in a timely manner and thus prevent unnecessary financial loss and damage to your image.
Remco Verkoeijen is BCM Consultant at COIN. If you have any questions for Remco please e-mail him at:
remco.verkoeijen@coinbv.nl or call +31 (0)88 – 2646000.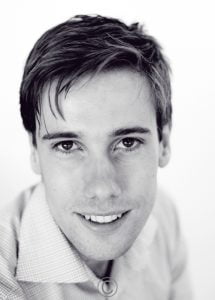 By Remco Verkoeijen