EMS aims to develop into the leading payment solutions provider.
'The continuity required for that will be organised with COIN'
European Merchant Services (EMS) offers businesses tailor-made payment solutions that are fully tuned to client wishes. EMS is growing rapidly and is busting with innovation. Director of Operations, John D'Hanis, forecasts new areas of activity and new products: "Our portfolio has expended enormously in recent years but there's still a lot to do. We are at the start of the road that leads to the title of 'leading transaction processing organisation in the Netherlands' and that means we also have to offer continuity. Not just because we consider that to be important but because our shareholders and our 40,000 clients expect that from us. With COIN we are able to guarantee access to our data via secure channels from their recovery location. Whatever happens, our people can be up and running again quickly from there."
ABN AMRO
EMS is a joint venture between First Data and ABN AMRO and has been operating as an independent organisation since 2005. What do we do? In brief, we provide future-proof payment solutions and payment processing for all common forms of payment for businesses. In addition, every day we are working on developing products that simplify the process. " EMS promises speed, security and transparency in payment solutions. This commitment also includes innovative (mobile) terminals that make paying even easier. It also means guaranteed secure transactions irrespective of whether a business sells online, over the telephone or via a mobile app.
D'Hanis: "We deliver on the promises we make. We are a financial institution that is licensed by De Nederlandsche Bank. Our shareholders and clients demand, rightly so, that our business continuity is guaranteed. We work with sensitive data, which has to be kept confidential and which has to be accessible at all times. Much of this data and many of these applications are located in the cloud and for the other assurances concerning our continuity we can use one of COIN's recovery locations."
Schiphol
D'Hanis is clear about the reason why EMS has now been working with COIN for the last three years: "Take the simple fact that our office is located below one of the approach routes to Schiphol. Or imagine if there was a major flood orf a fire. If we are unable to continue providing our services that means immediate financial losses for our clients, as well as a damaged reputation for us. Together with COIN we have arranged that after a disaster, a number of our people can continue our work from the recovery location within four hours. We then have the possibility of scaling up capacity and thus having more people continuing their work from the recovery location."
Backup at COIN
All of the EMS business-critical processes have been analysed with the help of the COIN team. What if the building is lost, what if the communication resources fail, what if there's a problem with staff availability? All scenarios have been detailed and provided with a solution. D'Hanis: "It is essential that we can be contacted, speak to people on the telephone and help them. That can all be done within four hours. The nice thing about COIN is that all we have to do is relocate to the secure workstations at the recovery location."
For more information about EMS: www.emspay.nl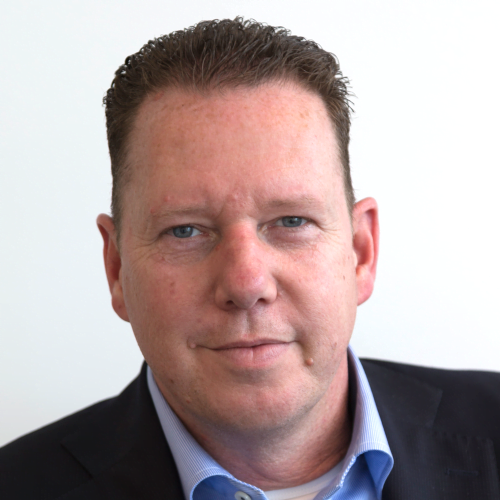 John D'Hanis Directeur Operations